Perhaps, we don't really give it much thought, but if we look closely at the photographs we find nostalgic, there will always be a bunch that takes us back to the places we've been. Apart from painting a sense of place, these photographs also remind us that travel is often less about the place, but more about the memories and experiences that come with each adventure.
This is why this Wanderlust special doesn't zone in on a specific location. Instead, we asked our featured intrepid traveler, American cinematographer and film photographer Rob Hauer, to share with us his sentiments on travel — what makes it nostalgic, which places he holds dear, and the visual stories he seeks to capture on film — just to name a few.
- You're a photographer, cinematographer, and analog man at heart. How has all these shaped your perspectives and goals as a traveler?
Well, a global experience just opens up one's mind more. You are immediately immersed in something outside of your daily routine…and that stirs my creativity. We live in a media-saturated culture with widespread interpretations of foreign culture but, I have found, that it isn't until one actually steps foot on that land that we can begin to have a real, unbiased experience. Even with just a short travel immersion, my goal is to get an authentic taste of a new way of life.
- Out of all the places you've been, which is the most nostalgic or memorable for you? Can you tell us about any profound experiences you've had in this place?
I really remember Bangkok for the early evening downpours. The storm would clear right around dark and the neon and fluorescents from street vendors and city shops would illuminate the rain soaked city in such a cinematic way. It felt like a modern day version of "Bladerunner."
I also visited Tulum with my fiancée. That area will always be nostalgic for us as a couple plus the trip really reinforced how much of a trooper she is. Christina is an explorer like me and patient, when I'm dorking out shooting film, and gets into it with some great ideas.
A profound experience would have to be in the Congo, just outside of Kinshasa. I was working on a documentary and our crew visited an orphanage. I had a very heartbreaking and difficult time observing the suffering of one young girl in particular. Honestly, it feels somewhat trite to even talk about…but it was something I will always remember for a number of personal reasons.
- What kinds of visual stories do you seek to tell through your photos whenever you travel?
Well, I suppose I don't always aim for one story each time. With my background as a cinematographer, I know that I am especially drawn to light and contrast. If there is one consistency in my photography, I do like getting my lens close to interesting faces. There can be a ton of story behind someone's eyes. Ultimately, I know I just want to capture something that feels unique, where a viewer sits with the image and considers it a bit more. A strong photograph can evoke so many emotions in all of us, so it is a highly personal experience.
- What is it about traveling that you find nostalgic?
It is probably as close to time travel as we will get, right?
- As a film photographer, how do you prepare for a trip? Do you get more obsessive about bringing certain cameras or are you more concerned about possibly not bringing enough film?
I usually travel very light with just one carry on over my shoulder for everything: from camera to clothes to toothbrush. I have a small collection of cameras at home but while on the road, I have embraced the simplicity of shooting with minimal tools. That means bringing just the right amount of film and thinking carefully when I shoot. I will often just pick one particular lens that might be based on instinct, or curiosity, and use it for the entirety of the trip. Lately, that has been the vintage Super Takumar 35mm f/2.
- Nostalgia is one of the words that have become associated with film photography. As someone who prefers to work with film, do you find yourself taking advantage of this quality of film to make your travel photos unique or even extra memorable?
Absolutely. I believe film grain and its textural palette immediately evokes an emotional response from a viewer. Often the results coming back from the lab are better than you can expect, or just unique enough that it can evoke a memory or create a new one. Nostalgia is different for everyone but I have not seen a digital capture straight out of the box that can move me like a film image.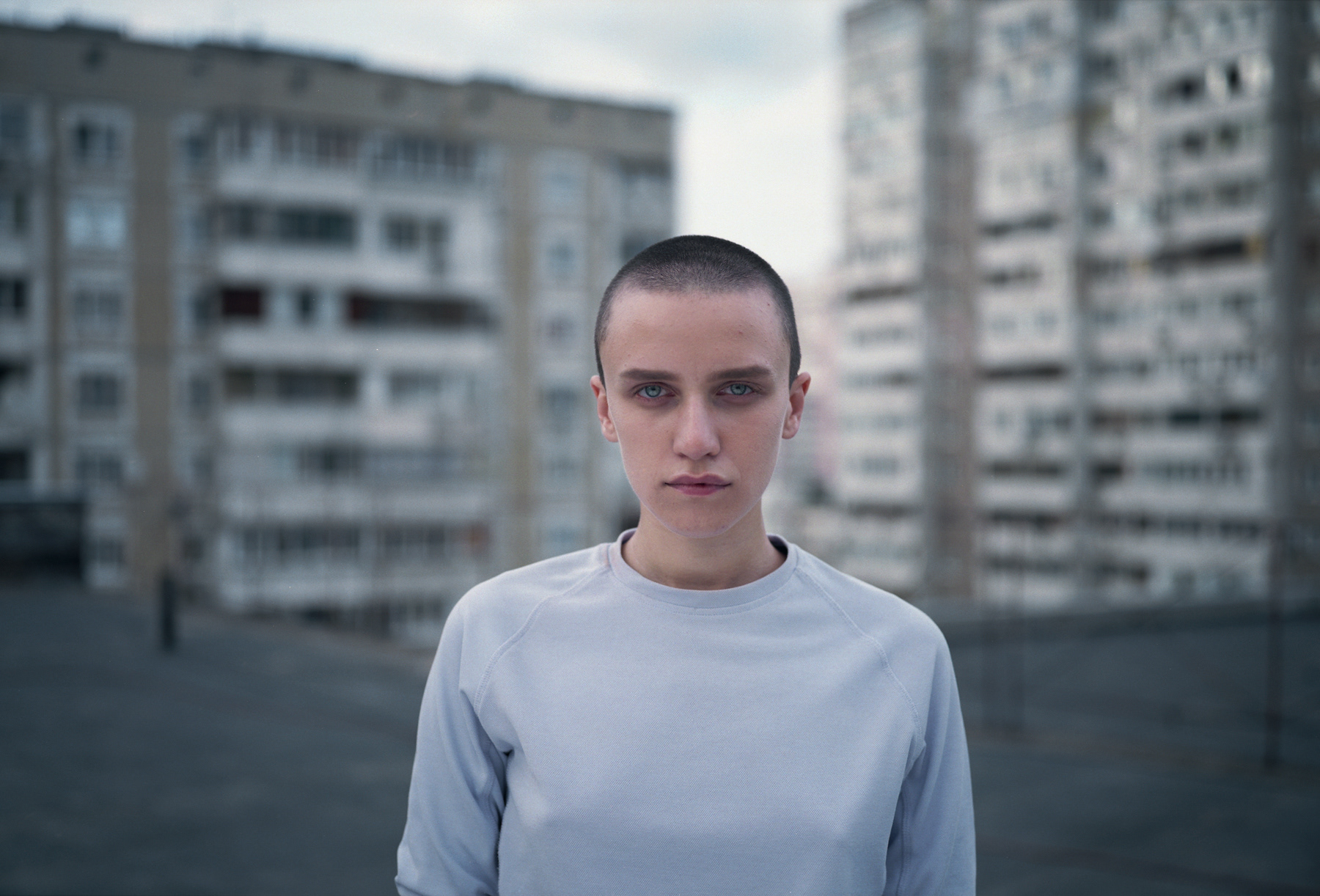 - Can you share with us one travel photo you've taken that will always be nostalgic for you, and possibly a short story about it?
While one of my best buddies was cleaning out a garage, he found an old Minolta Autocord Twin Lens Reflex and asked if I could put the camera to use. I had never really shot square format besides some Holga stuff. This image of Christopher was on the first roll I put through that camera.
Christopher's sailboat drifted, unmanned, about 25 miles south before running ashore on this beach. He believed that someone had maliciously cut the boat free from the mooring. Professional assistance would cost Christopher too much, so he had been digging the boat out for weeks and waiting for the right tide so he could get his ship back in the water. His goal was to eventually restore the sailboat and give it to his son.
Ironically, I didn't travel very far to capture this image. It happened in my hometown, which is about an hour north of Los Angeles. While it was not a remote beach in my eyes, I hoped the framing conveyed a sense of isolation that could put this image and story anywhere in the world.
- Lastly, can you mention one dream destination and your dream camera + film combo to photograph it with?
I think my dream destination is the unknown – the place I have not yet visited. The expression "getting there is half the fun" does strike a chord with me, so exploring new territory is incredible. Honestly, I go through different moods with cameras, lenses and film. Sometimes, I will want to shoot only rich, clean images that medium format can produce and other times I want stressed, expired 35mm film that is super grainy and textural. I do have to say, whatever format I'm shooting, I gravitate towards lenses that have inherent characteristics, like my set of Super Takumars. These lenses are also particular nostalgic because they were handed down to me by my father, who first shot with them in the 60's. I really dig the fact that I am still shooting on equipment my pop has used.